Changes
By Jim Felker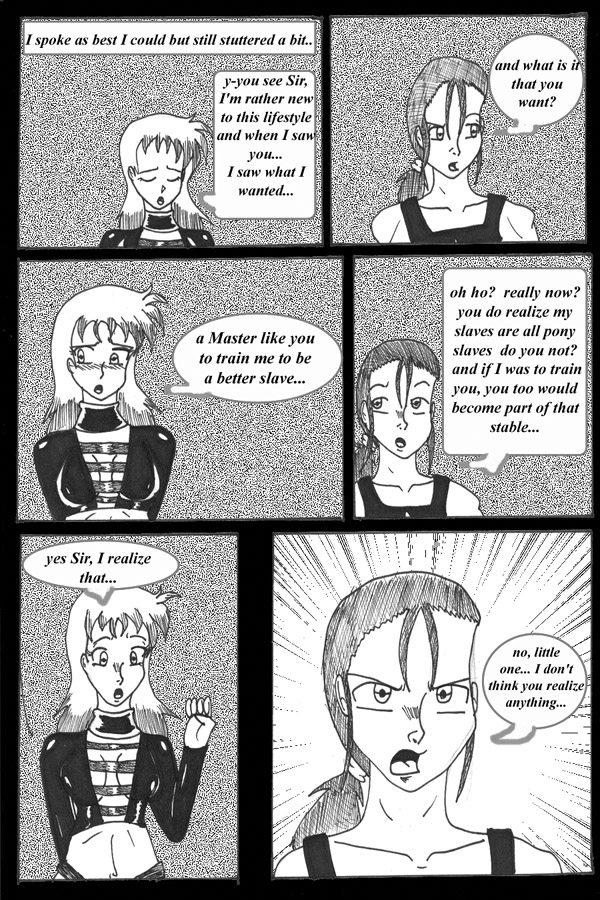 The first comic Previous comic
Changes is (c) 2006 by Jim Felker and is hosted on ComicGenesis, a free webhosting and site automation service for webcomics.
Announcing the Changes strip #50 Contest!

Hey everyone, Changes will be Celebrating Strip # 50 in just a few weeks and to celebrate I need your help! What I need, is art, photos, or short stories/short comics featuring the characters from Changes as done by you or acted by you in photos. Pretty much anything goes here folks as this is an adult story.

Now you say but what do I get for this hard work to celebrate Changes first big landmark!?

Well?.

First prize will be you?ll be drawn onto a page or two of Changes, where you?ll be interacting in the story with one of the characters! You?ll also get to keep that original page and one other of your choice. As well, I will do a Commission up for the winner of whatever they like & you?ll receive a free Subscription to Changes and HentaiZine from my comic Company Grind Studios. Your art/story/photo will also be used in the book version of Changes and online as well!

Second prize will consist of 4 issue subscriptions to Changes or HentaiZine, and a free Sketch! for 5 lucky people

Third prize will be a 2 issue subscription to Changes for 6 people

All submissions will appear in the upcoming Changes # 4 & # 5 coming out in March 2007 and June 2007 respectively. All submissions will become the property of Grind Studios and Jim Felker but, proper credit will be issued to the artist.

If you?d like to submit some art, a story or a photo of you as one of the characters from Changes please e-mail it & any and all questions you may have to: alpha_wave@hotmail.com

please mark all e-mails as: Changes Contest

Deadline for submission is March 15th! 2007
you can read the Changes Archive here: http://www.utopiastories.com/code/show_album.asp/aID/1014/cID/10102
Be sure to vote for Changes on these great sites!